Our digital signage software for menu boards and digital price boards can be used as a solution with one, 2 or 3 or several digital signage monitors or smart TVs become. There are many technical possibilities and combinations with our software and the hardware!
Uses for MENUBOARDS & PRICE PLATES
Digital price boards and menu boards have a wide range of uses. The possibility of individual content design means that different customer groups are ideally addressed. Secondary campaigns can be deployed with different content to change offers and increase sales.
Digital menu boards, the flexible and effective form of presentation for menus, offers, price lists, activities and much more spread over several monitors!
What is a digital storefront?
Digital means:
quickly, easily interchangeable
Conspicuous multimedia animation
attractive and informative
pastime and product advertising
No more paper, no more posters, no more signs

Digital price boards and menu boards are "STATE OF THE ART"
Digital price boards are not only "very chic", but also really effective for your company! Use the various advantages. You'll have more time for more important things and you'll be with your family sooner.
Uses for MENUBOARDS & PRICE PLATES
Digital advertising to pass the time at the point of wait and for additional sales!
Posters were yesterday! Digital menu boards are ideal for attractively packaged information, prices, promotions and much more.
Used menu boards, price boards as digital CUSTOMER STOPPERS.
Inform and pass the time when your favorite animal forms in front of or in your shop or stands in front of your shop – the (People) SNAKE!

Our Digital Menu Boards are simply digital displays or screens used in restaurants, cafes, fast food chains and other gastronomic establishments are used to display your menus and food offers and promotions. Instead of traditional static menu boards or printed menus, digital menu boards are used to display dynamic and interactive content – no costs for agency or printing and of course changed in seconds!
We typically use high definition, energy efficient screens that come in a variety of sizes and formats. These are installed on walls, behind the counter or at other strategic locations in the restaurant to catch customers' attention.
The advantages of digital menu boards lie in their flexibility and user-friendliness. Restaurant owners can update the content quickly and easily to reflect special offers, new dishes or changes in the menu. Also, by using animated graphics, images, and videos, you can create appealing visual presentations that can engage customers and influence their ordering decisions.

In addition, digital menu boards also enable the integration of real-time information such as waiting times, daily offers or special events. Our menu board solutions can also be connected to other systems in the restaurant, such as a website, POS system or management software to create a < strong>to ensure seamless updating of the menu information. We can also solve digital menu display cases and menu printing onlinee as well as in the classic way by printing.
Overall, digital menu boards offer a modern and appealing way to present food offerings and improve communication between restaurant and customers. Our digital signage offerings are effective solutions to enhance customer experience, increase sales and improve hospitality operations.
There are many benefits of using digital menu boards in hospitality establishments:
FLEXIBILITY:
Digital menu boards allow restaurant owners to change or customize content quickly and easily. New dishes, special offers or seasonal menus can be easily updated without having to replace printed materials.
DYNAMIC CONTENT:
By using animations, videos and appealing graphics, digital menu boards can present eye-catching and engaging content. This helps to catch customers' attention and increase their interest in the food and beverages on offer.
CURRENT:
With digital menu boards, information can be updated in real time. This means that customers are always informed about current offers, availability and prices. This reduces misunderstandings and irritation due to outdated information.
UPSELLING and CROSS SELLING:
Digital menu boards can help increase sales by providing targeted upselling and cross-selling opportunities. The targeted presentation of combo offers, additional ingredients or drink specials can encourage customers to place larger orders or order additional products.
SPACE SAVING AND ECO-FRIENDLY:
Unlike traditional printed menus, digital menu boards do not take up physical space. This allows restaurants to use space more efficiently and offer customers more convenience. Additionally, digital menu boards reduce the need for printed materials, resulting in a greener solution.
CENTRALIZED ADMINISTRATION:
Digital menu boards can be managed centrally, especially when multiple locations are operated. Changes can be made from a central location and propagated to all locations, saving time and effort.
INTERACTION & ENGAGEMENT:
Some digital menu boards offer interactive features such as touch screens,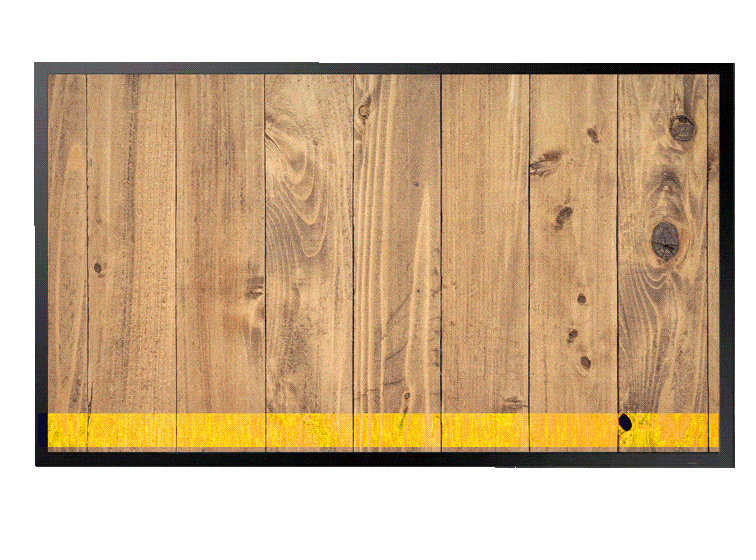 where customers place their orders or get more information
can call up the food. This increases customer engagement and allows them a personalized experience.
These advantages make digital menu boards an attractive solution for catering establishments, as they improve the customer experience and increase efficiency and increase sales.